---
Scuba Refresher
Are your diving skills a little rusty? Perhaps you haven't dived in a couple of years and want to brush up on your knowledge?
If so, then the Scuba Refresher is the way to get you back into diving again.
---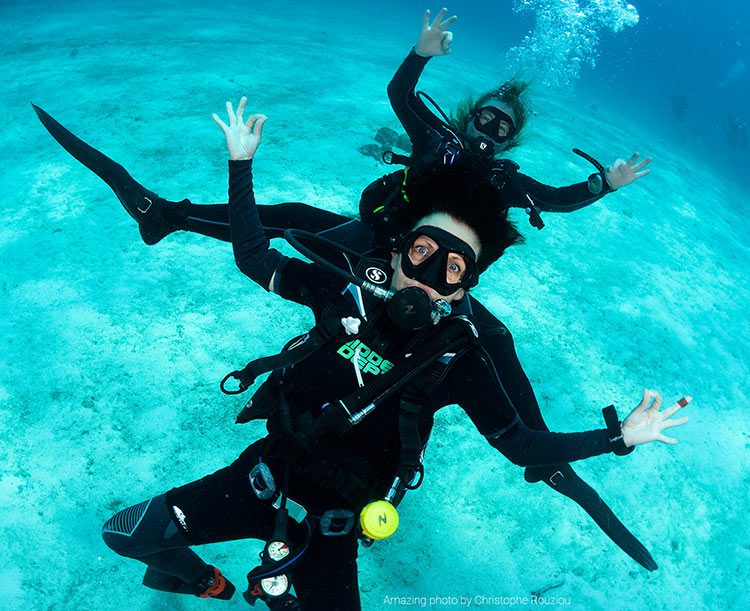 ---
Scuba Refresher
You will attend our dive center, where you will complete a short quiz to remind you of your diving theory.  We can provide you with a copy of the PADI Open Water manual for you to review your diving knowledge.  On your diving day, you will run through some of the skills you learned in your PADI Open Water course.  If there are any skills you feel need further work, then you can spend as much time as you wish to practice and refining them.  Once you have completed your refresher, you can then enjoy the rest of your dive.
If you have not dived for between 1 and 2 years, then we will discuss with you your experience and qualifications so that we can advise you whether a Scuba Refresh is right for you.  If you have not dived in more than 2 years, then we insist that you complete a Scuba Refresher.  We consider safety – both yours and those diving with you – to be vitally important.
You can conduct your Scuba Refresher in the pool or out on our boat.
Our promise to you
We are passionate about diving and teaching.  We promise to take as much time as you need to make you the best diver you can be.  To make that happen, our groups are small so that you get the attention you need.  We conduct the PADI Scuba Refresher during a two-dive trip and you will spend as long as it takes for both you and your instructor to be confident in your skills.
Included in the cost of your day
Drinks, breakfast & lunch, transfer to and from your resort.
Not included in the cost
Marine park fees. 600 Baht per person per day.
When you pass your course
Upon completion of the course, you are considered fit to dive according to your previous diving certifications without any restrictions. Welcome back!
---
---
Save money by booking on-line
Book your dives online at least one week in advance and get a 10% discount!
Book an Appointment
---