---
About us
Welcome to Hidden Depths Diving! We are a 5 Star PADI dive center based in Koh Lanta, Thailand.
---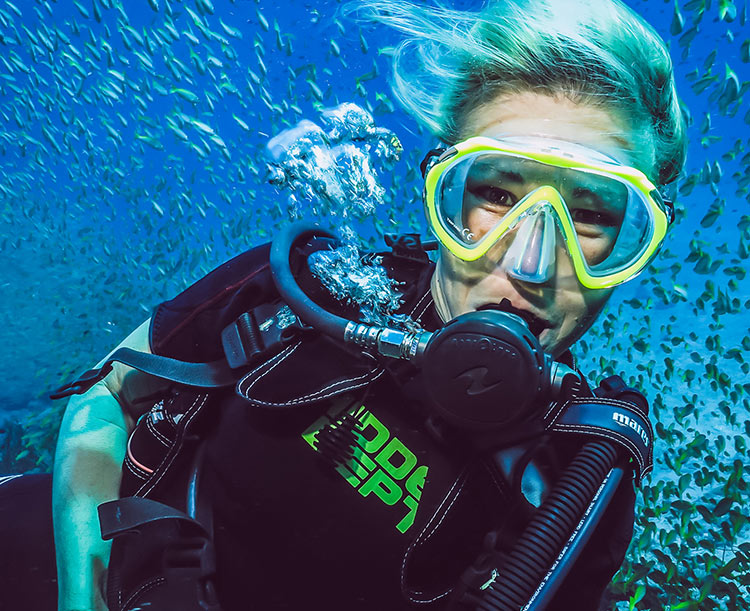 ---
Welcome to Hidden Depths Diving!
Our PADI 5 Star Instructor Development Center is based in Koh Lanta, Thailand, the beautiful island paradise nestled in the Andaman Sea.
We have a beautiful speedboat that will take you to the dive sites quickly and comfortably, and with our late departures, you will have time to relax before your diving day begins. Our groups are small, with a maximum of four divers to a group, so you can be sure to receive the attention you deserve.
We are eco-friendly and are the recipients of the only PADI Green Star award on Koh Lanta. Our staff uses the Green Fins guidelines when diving to ensure we do not harm the beautiful corals and marine life around us. Join us and participate in aCoralwatch survey and learn more about the amazing array of corals.
Diving in Koh Lanta is magical. We strongly believe Koh Haa and Hin Daeng – Hin Muang dive sites are one of the best spots in Thailand to enjoy our passion for the underwater world. So, don´t wait anymore and join us to dive one of the Andaman Sea´s Jewells.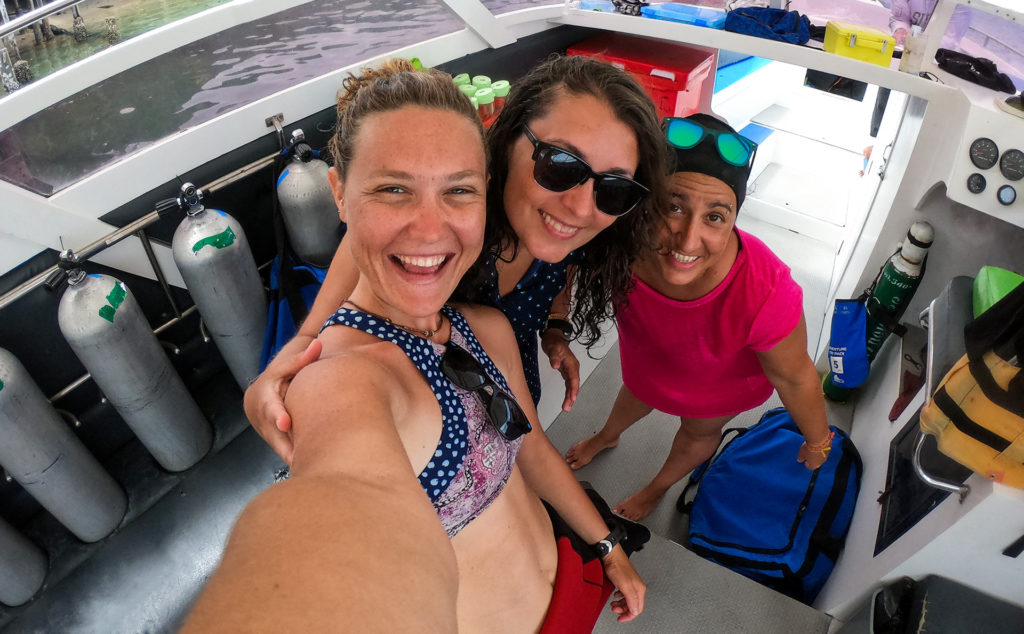 We offer customers a full range of PADI courses, from Discover Scuba Diver for beginners, up to Instructor for those looking for a career as a dive professional. This is a great place to dive – the water is warm, the visibility is around 25 meters and the view is amazing! For qualified divers, there is a great choice of sites to choose from.
Our center is located in Saladan, the main village in the north of the island, so we are easy to find. If you visit us, you can enjoy a tour around our facilities, including the classroom, retail showroom, kit room and our huge terrace. All our equipment is serviced by our fully trained and experienced on-site technicians.
We are also suppliers of brands like Cressi, Scubapro, or Suunto, offering a full range of items from masks and snorkels through to BCDs and computers. Whatever your equipment needs, we can help you.
Breakfast and lunch is provided at the dive centre, so sit in comfort on our pier overlooking the water and relax. We encourage customers to sit, chat and make friends – diving is a great way to meet new people.
---
Our Speedboat
Hidden Depths Diving use the luxury speedboat "HDD1" to whisk you to and from the dive sites around Koh Lanta. We take no more than 12 diving customers each day, to ensure you travel in comfort. We have designed the interior of the boat to incorporate tank racks into the seating, so the boat feels spacious on your short trip to the dive site.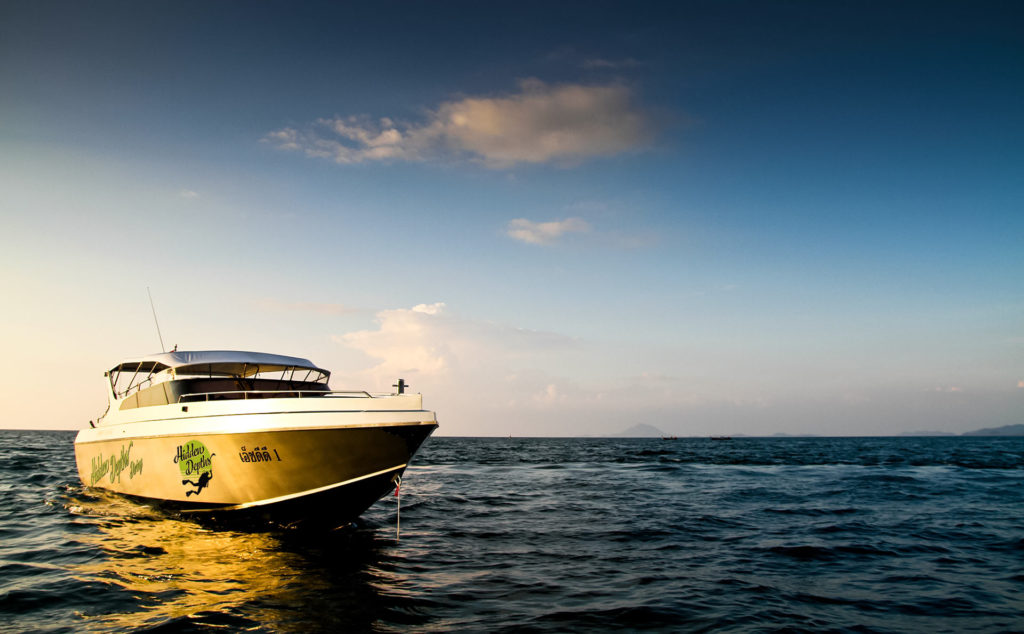 The boat is 11m long and 3m wide, providing you with ample room during the trip. We run our twin Yamaha engines in an economical and environmentally friendly way.
We aim to provide you with the most comfortable surroundings in which to enjoy your amazing adventure with us!
Boat Features:
· Low, easy-access platform.
· Double runged ladder.
· Handrails.
· Maximum 12 diving customers.
· Comfortable shaded seating area.
· Sun area.
· Music.
· Free drinks on board.
· Fresh fruits and Thai snacks.
· Breakfast and lunch.
---
Save money by booking on-line
Book your dives online at least one week in advance and get a 10% discount!
Book an Appointment
---