---
Instructor Development Course – IDC
Take that next step in your professional career and become a PADI Instructor in Koh Lanta with Hidden Depths Diving!
---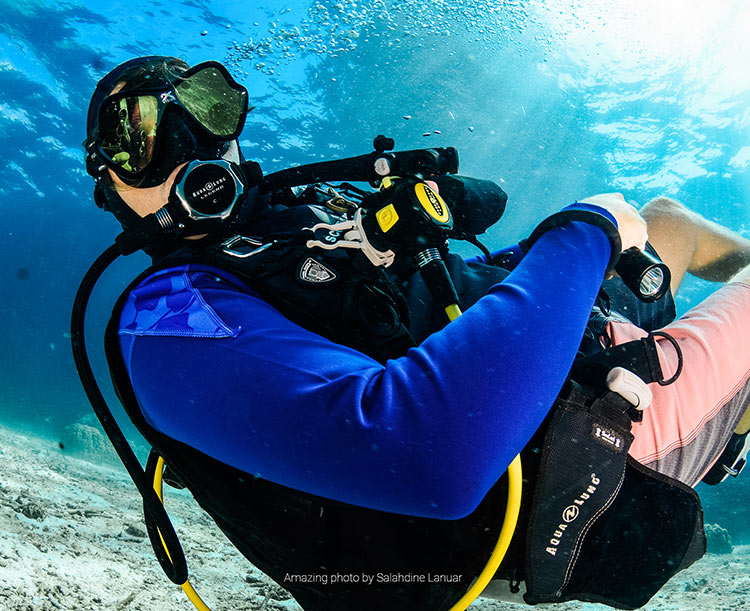 ---
Instructor Development Course – IDC
Imagine living a life few can only dream of. Well, now you can!
Becoming a dive instructor means that you can live in places few can only imagine, meet interesting people from all over the world and experience the amazing sites of the underwater world. Do you remember your first underwater breaths? By becoming an instructor, you can help others take that once in a lifetime breath and unlock a whole new world.
How to choose the right dive center?
Once you make the decision to become a PADI Instructor, the next important step is to find the right place for you to study. Our IDC program could be just what you are looking for. Our Instructor Development Course will be conducted by Course Director Rod Bateman. Our team are on hand to support you throughout your course. In keeping with our ethos of providing small groups and superb personal service, our IDC programs are run with a maximum of eight candidates to ensure you have our undivided attention.
How long does the IDC take?
Our program is run over 15 days so that you can study at a relaxed pace and have all the time you need to fully prepare for your Instructor Exam (IE). The IE takes an additional 2 days.
How much does it cost?
The cost of our standard IDC package is 65,000 Baht.
Our course includes:
· Two-day prep course.
· Emergency First Responder Instructor course (EFRI).
· Assistant Instructor & Open Water Scuba Instructor course.
· Free Emergency Oxygen Provider course.
· PADI materials for the OWSI and EFRI course.
Not included in the cost
· diving insurance.
· equipment hire.
· PADI fees:
– PADI Instructor Exam – $AUS 975
– PADI Instructor Application – $AUS 280
– EFR Instructor Application – $AUS 193
– PADI Emergency Oxygen Provider fee – $AUS 111
Prerequisites
Minimum Age – 18 years old.
Before you can begin the course, you must be certified as a PADI Divemaster or their equivalent certifications with other training organizations.
You must have completed either an Emergency First Responder Primary and Secondary Care course or equivalent qualification within the last two years. If you do not reach this level of certification, we can conduct whatever courses remain outstanding.
You must have 60 logged dives to start the course; documented experience in night diving, deep diving and underwater navigation. And logged at least 100 dives before entering the Instructor Examination (IE).
Certified diver for six months.
Medical clearance attesting to dive fitness signed by a physician within the previous 12 months.
When you pass your course
Once you have completed the course, you can teach the following PADI courses:
Teaching Status Open Water Scuba Instructors are authorized to teach the following PADI courses:
· PADI Scuba Diver/Open Water Diver.
· Adventure Diver/Advanced Open Water Diver.
· Rescue Diver.
· Divemaster.
· Skin Diver and Discover Snorkeling.
· Discover Scuba Diving.
· PADI Seal Team and Bubblemaker.
· ReActivate and Discover Local Diving.
· Peak Performance Buoyancy.
· Project AWARE Specialty.
· Coral Reef Conservation.
Your next adventure
On completion of this course, you can move on to Specialty Instructor and Master Scuba Diver Trainer.
We also offer our candidates additional training in a range of specialties at the conclusion of the IDC. Each Specialty Instructor Training course costs 5,000 Baht.
Contact us for more information on the conditions and options available.
---
---
Save money by booking on-line
Book your dives online at least one week in advance and get a 10% discount!
Book an Appointment
---