---
Food & Drink
A list of restaurants and bars that we consider you cannot miss when you visit the island.
---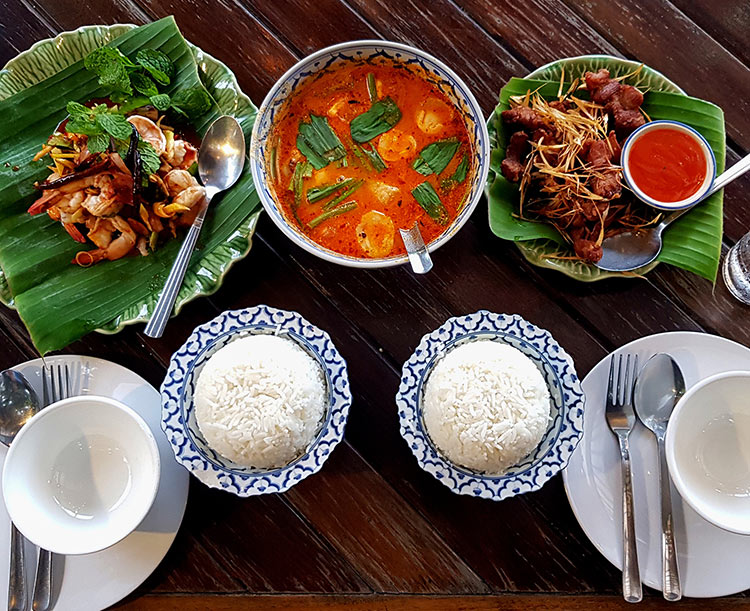 ---
Recommended Restaurants and Bars
Most resorts have restaurants attached, with some located right on the beach. The majority of stand-alone restaurants are Thai owned and serve mainly Thai food, with a small selection of Farang (Western) food. There are, however, a few Farang owned restaurants that serve Western dishes – burgers, fish and chips, pasta, etc. There are also a couple of very good pizzerias.
Thai meals can be found from 50 baht upwards, but expect to pay around 80-100 baht for a good fill. Farang food is generally more expensive, 150-250 baht, and pizzas are also around 150-250 bath.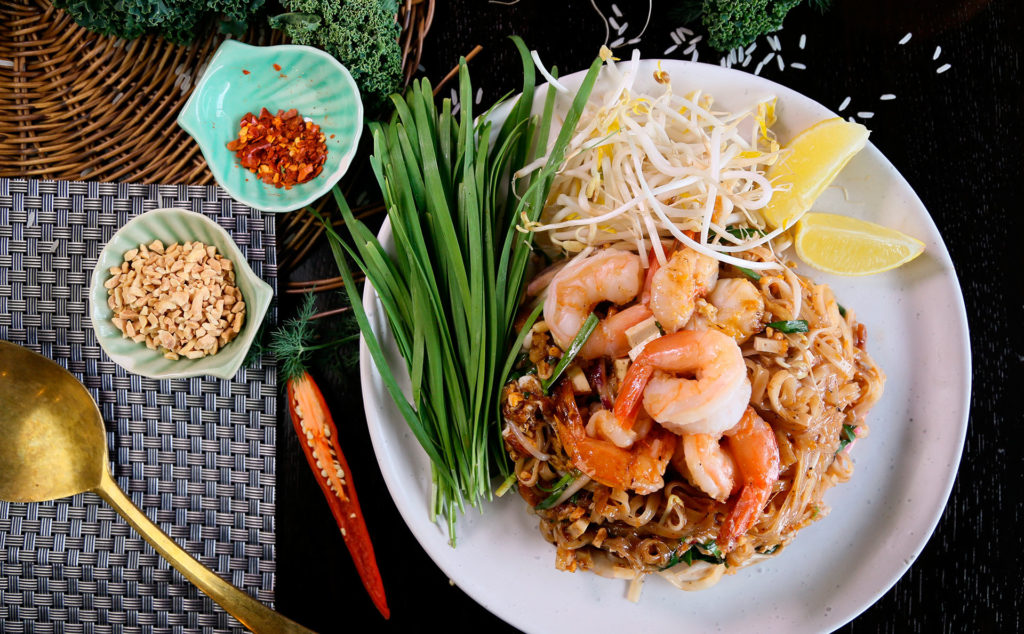 In addition to eating in restaurants, there are several roadside food stalls where you can get Thai pancakes, fried chicken, mango and sticky rice, and much more besides. The prices tend to be cheaper than restaurants and the quality is good. Some are converted Tuk-Tuks, while others are little bamboo constructions on the side of the road.
Here you have a list of restaurants and bars that we consider you cannot miss when you visit the island.
---
Malina´s Kitchen
One of our favorite options for dinner on the whole island, this lovely, cozy, and beautiful restaurant will surprise you in quality, taste, and prices.
The owner, Daniel is a very funny and friendly guy, staff always with a smile on their lips and a good level of English, and Chef Malina is a master of Thai cuisine.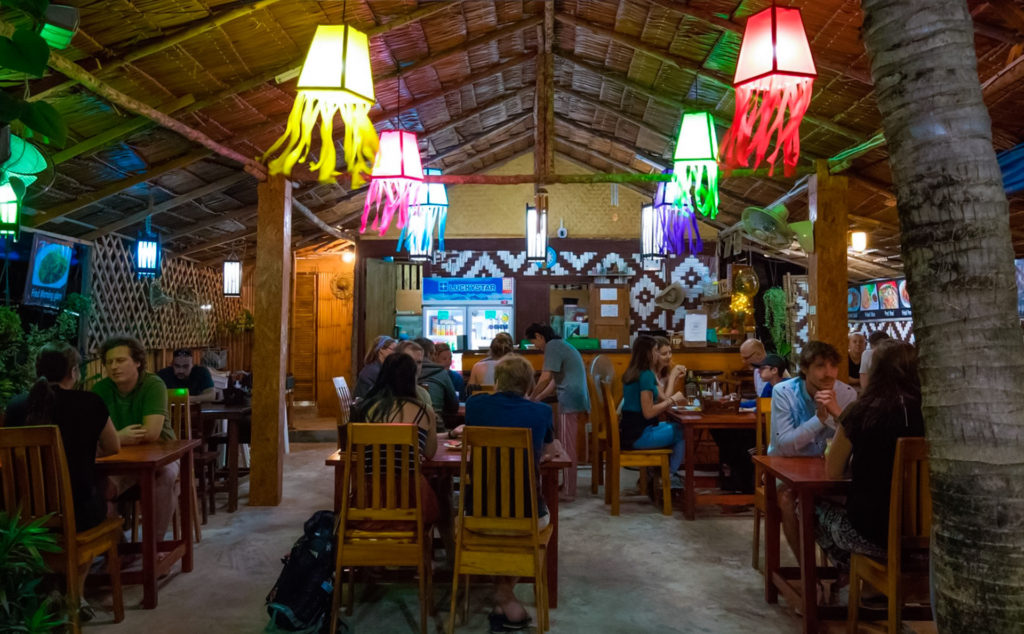 Don´t miss the daily specialties! Always the best choice!
Can´t miss – Tom Yum Noodle Soup.
Malina´s Kitchen | Phone: 098 023 5239 | email: malinaskitchen1@yahoo.com
---
Ling Uan – Fat Monkey
The Fat Monkey or "Ling Uan" is a popular restaurant located in the Klong Dao area. The menu ranges from delicious contemporary Thai cuisine, classic European food, to American dishes.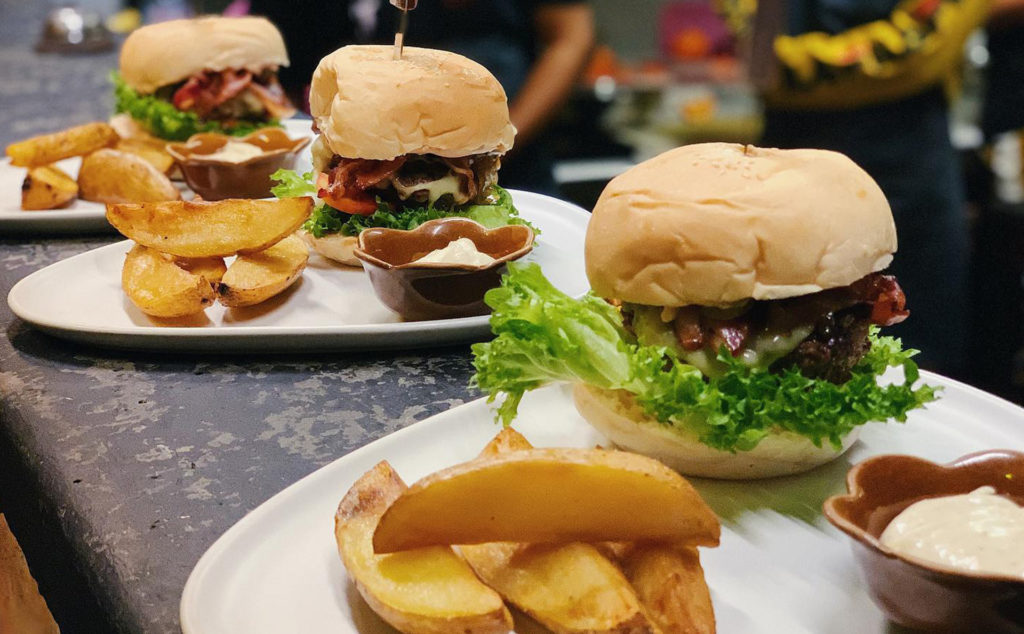 Dining room with open spaces and a wide selection of wines and cocktails, good ambiance, and excellent music selection.
Highly recommended for couples, families, or groups of friends.
Can´t miss – Burgers, best on the island!
Fat Monkey Koh Lanta | Phone: 064 985 6186
---
Sole Mare Italian Pizzeria
Sole Mare opened in December 2016, with Italian management. They use ingredients imported directly from Italy such as cheese, cold cuts, olive oil, coffee, wine, pasta, and much more. They also have gluten-free options.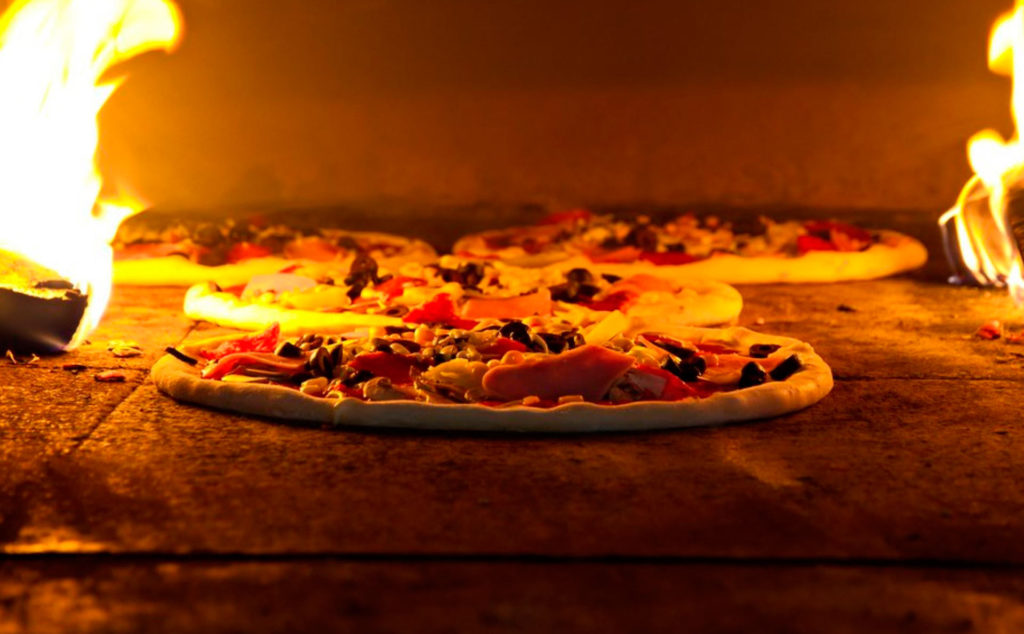 Ravioli, gnocchi, tagliatelle, lasagne, bread, pizza dough, and dessert, are all freshly made in-house and the pizzas are cooked in an authentic Italian pizza oven.
A touch of Italy in the beautiful Koh Lanta.
Can´t miss – Ravioli al pesto and Pizza Diavola are a must!
Sole Mare Italian Pizzeria | Phone: 082 289 8620 | email: solemarelanta@gmail.com
---
Banana Way
If you are in the middle of the island and want to enjoy delicious Thai food surrounded by a very nice and friendly atmosphere, this is your place.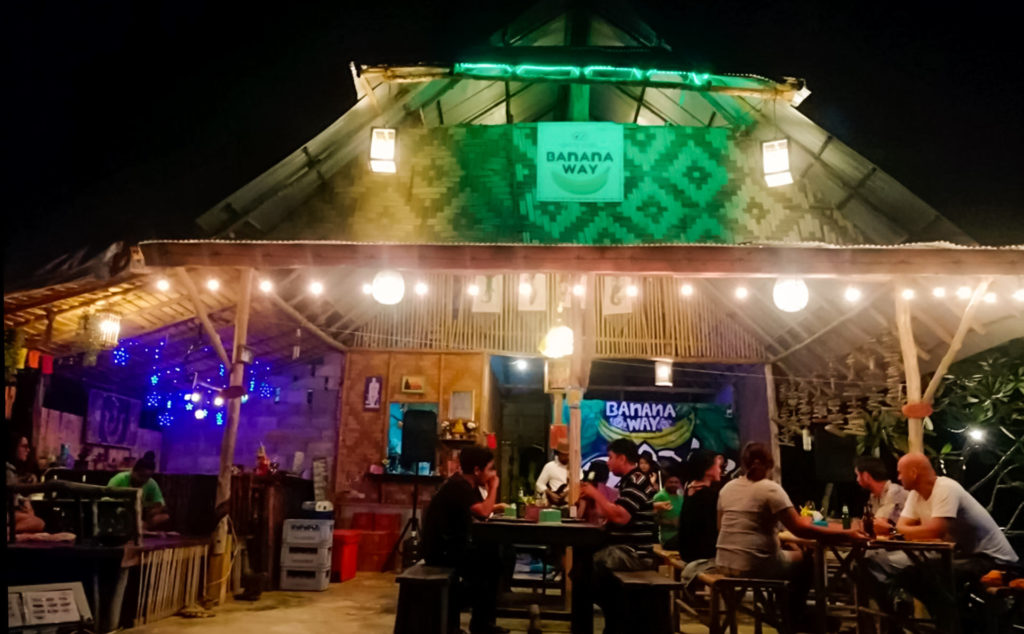 Extensive and varied menu. Abundant and affordable prices. Very clean.
Can´t miss – Mango sticky rice.
Banana Way | Phone: 086 855 6845
---
Lap Roi Et
Small family restaurant specializing in authentic Thai food from the Esan area. With a very extensive menu.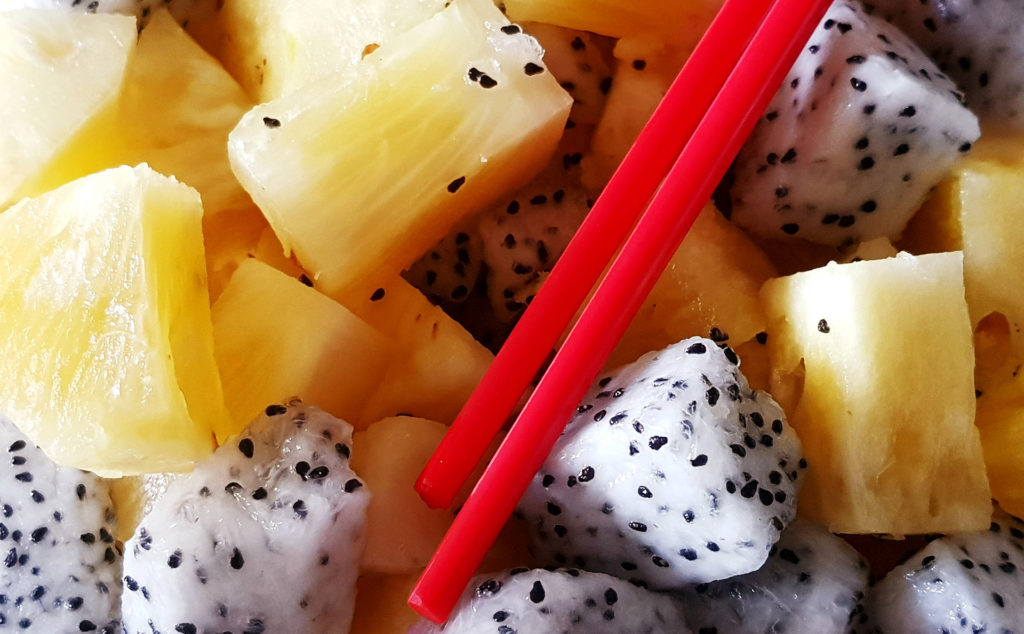 An open-air restaurant with bamboo furniture and a very relaxed atmosphere.
Real Thai taste, good food, and cheap prices.
Can´t miss – Laab Tod.
Lap Roi Et | Phone: 087 066 5981
---
Kindee Restaurant
Kindee is a Thai fusion restaurant located in Long Beach, Koh Lanta, Thailand.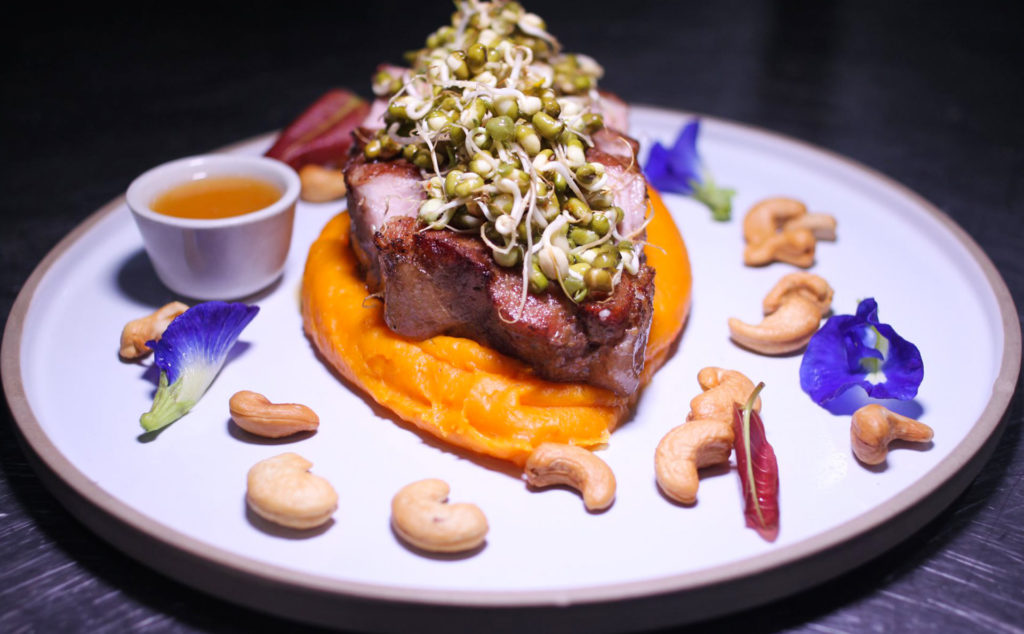 Focussed on fresh local ingredients, a small but exciting menu, and friendly service. Just not the typical Thai food restaurant!
Can´t miss – The 24 h pork shoulder.
Kindee Restaurant | Phone: 075 680 533
---
Yang Garden
Yang Garden is a restaurant located in Phra Ae.
Specializing in grill, this restaurant has a small menu where absolutely everything is delicious.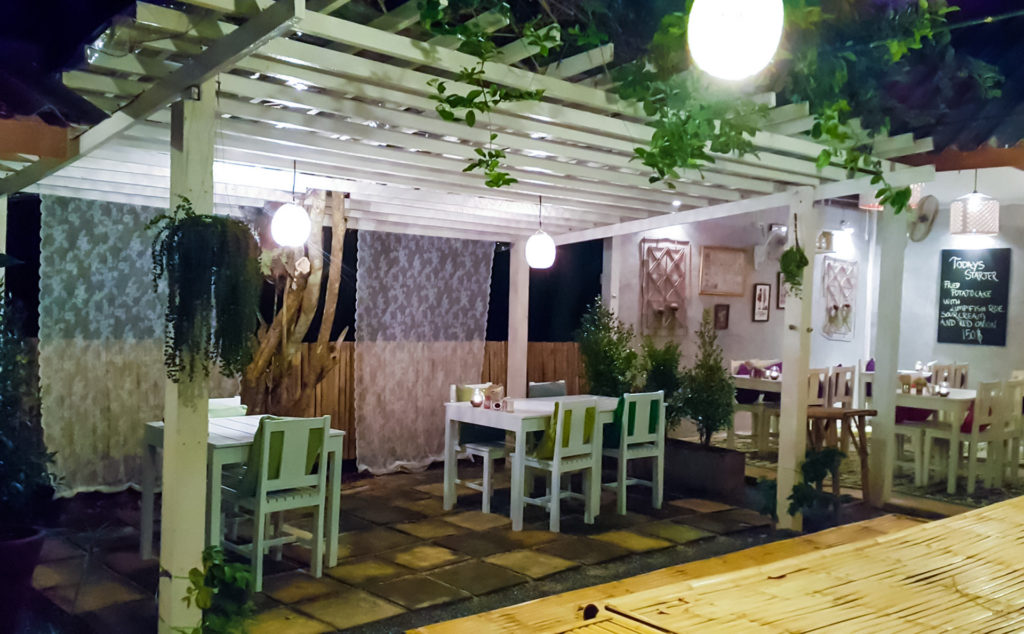 The place has different dining areas, almost all open air. with a calm and elegant atmosphere that makes you enjoy your food even more.
Can´t miss – Rib-eye steak and Pomelo/coconut salad.
Yang Garden | Phone: 088 753 2961 | email: frida@yanglanta.com
---
Koala Bar
A lovely beach bar which is a great place to watch the sun go down. They also serve great pizza and fajitas, together with some Thai food.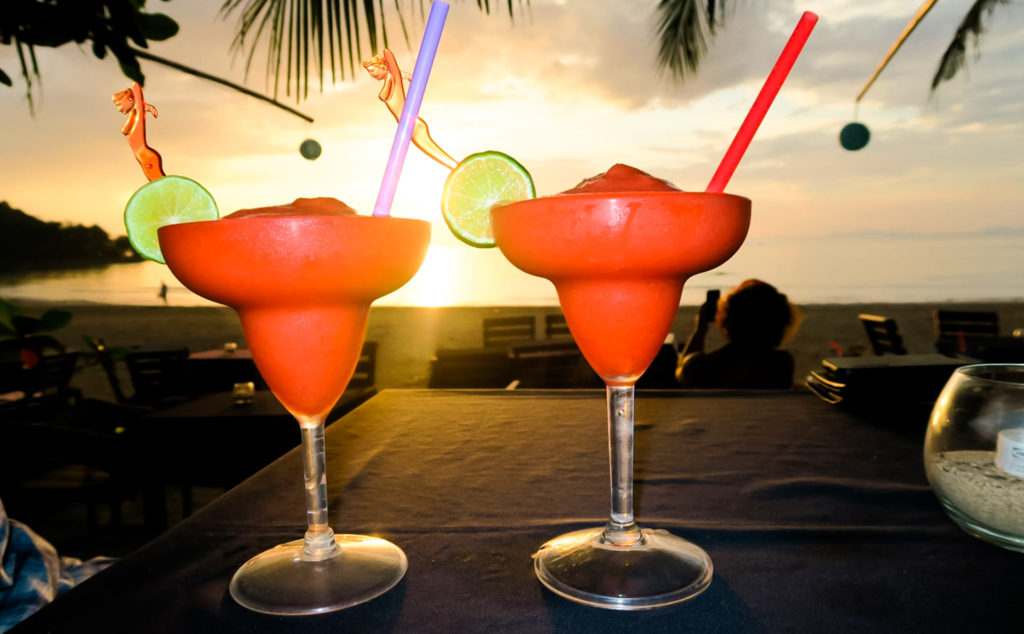 An open-air restaurant right on the beach where enjoy Lanta´s amazing sunset accompanied by some drinks and food.
Can´t miss – Flaming Fajitas and Strawberry margarita.
Koala Bar | Phone: 085 475 5533
---
Save money by booking on-line
Book your dives online at least one week in advance and get a 10% discount!
Book an Appointment
---